While having a cool looking keyboard is not a must for an ethical hacker, it sure adds you some style. But will it help you to become a better specialist? Just like the speed glasses does not add you actual speed, a glowing keyboard will not make you a pro hacker. So should we even be looking for a best keyboard for ethical hacking?
It is true that a true hacker can work on any device. But using a comfortable gear lets to finish the task faster. It is also more pleasing to work with a high quality keyboard. With that being said, lets see what keyboards for ethical hackers do we have on the market.
Our Top Picks – 4 Best Keyboards for Ethical Hacking
Features of a Good Keyboard for Ethical Hackers
First of all, the best keyboard is the one you like the most. There might be wonderful ergonomic keyboards, but if you find It unpleasant to use, you won't enjoy it. However, no doubt that an ergonomic and comfortable keyboard is important if you spend most of your day working with a computer.
And the other aspect about choosing a keyboard is the 'coolness' that it gives. Because being a hacker most of the time might be boring and technical, you might want to have your own style that will add some colors to your daily tasks. If you want to get some inspiration, the most stylish hacker is STÖK. But when it comes to hacking and keyboards, you might want to have a good looking glowing keyboard.
While everyone has their own preferences, these are the features that a keyboard must have to be considered as being the best keyboard for ethical hackers:
It should look good – if you are a hacker or you are willing to be one, you should have a gear that looks great. Keyboard with lighting, mechanical keyboard, you name it.
The keyboard should be comfortable – yes, I understand that ergonomic keyboards are not everyone's cup of tea. But keyboard doesn't have to be ergonomic to be comfortable. Mechanical keyboards might also be as comfortable as ergonomic ones. However, ergonomic keyboards no doubt have some significant advantages comparing to the classic keyboards. As these keyboards are designed to keep arms and wrists in a neutral position, using them is better for you and might prevent wrist pain.
Keyboard must be high quality – because you will be spending a lot of time using the keyboard, it should be reliable and have a long service life. The main disadvantage of cheap keyboards is that they tend to wear out very soon. If you are looking into your job seriously, you should choose a gear that will serve you long.
Some of the keyboards from the list are gaming. But the thing is that the gaming keyboards are good keyboards for ethical hacking at the same time.
Happy Hacking Keyboard is a small computer keyboard created in Japan. One of the original creators is Eiiti Wada – a computer scientist that is known for his contribution developing international programming and informatics standards. First version of the Happy Hacking Keyboard was released in 1995. One of the HHKB distinctive signs, is that it is a smaller keyboard than the "classic" one. Instead of 104 keys, it has only 60. However, it retains full key size.
Currently there are three different models of third-generation HHK keyboards in the production. It were released in December 2019:
Happy Hacking Keyboard Professional Classic
Professional Hybrid (wired, or wireless)
Professional Hybrid Type-S (silent version of the Hybrid)
Name of the brand says it by itself – an ethical hacker must have a keyboard by HHKB (happy hacking keyboard). But let's get serious, this keyboard was not created for hackers only, but for all professionals, so it is a great choice for ethical hackers. It is also a very high quality item from a brand that has a good reputation.
Features
Wired keyboard with USB connection (Type-C). Cable not included in the box
Provides you a high-speed typing experience
Is quiet (as it is a Type-S version, it is quieter than Hybrid or Classic versions)
Requires 2AA batteries if you want to use it as wireless keyboard. Included in the box
Bluetooth connection
Advantages
What makes the HHK great keyboard for pentesters and ethical hackers, is that it is small, so you can carry it with you. This is handy if you plan using it with Raspberry Pi (a microcomputer loved by the ethical hackers)
High quality keys that are pleasant to touch
Keyboard is silent
Disadvantages
Price is at the higher range. Even though it is a high quality product that is worth every penny, not everyone can afford it.
Some people find it troublesome to use arrow keys
It might not be like your previous keyboard, so you will have to get used to the fact that it is smaller and has less buttons
Even though the Microsoft is the most famous for its Windows operating systems, the company also has a history making hardware. The first hardware product released in 1983 was a mouse. Since then Microsoft had many different products under under their brand: keyboards, speakers, webcams, gaming consoles (Xbox), finger print readers, and many more.
Ergonomic keyboards were products that Microsoft was known for since 1994, when the Microsoft Natural Keyboard was released. Over the years different models of ergonomic keyboards were released. Newest models are these:
Sculp Ergonomic keyboard – released in 2013
Surface Ergonomic Keyboard – released in 2016
Microsoft Ergonomic Keyboard – released in 2019
The keyboard we are reviewing is a battle-tested Microsoft Sculpt Ergonomic Keyboard released in 2013. Keyboard is one of the best selling Microsoft keyboards even though it was released over 9 years ago.
Features
It is wireless and 3 lithium ion batteries, that are included in the package
It is ergonomic, and provides comfort that especially feels when working for extended periods for time
You can choose to buy version with or without a mouse
Has split keyset design that is good for your wrists
Has separate number pad
Natural arc key layout
Is compatible with Windows 10, and 8
Has a limited compatibility with Windows 7, Mac OS versions from 10.7 to 10.10, Android 3.2, 4.2, 4.4.4, Nexus 5, and 9,
Advantages
According to some keyboard enthusiasts, Microsoft Sculpt Ergonomic Keyboard is better than Microsoft Ergonomic Keyboard (currently the newest model released in 2019)
Separate number pad
Compact and quiet
Disadvantages
Instead of function key, it has a function key switch. This might come unhandy at first
Rubber wrist pad can get easily stained
Logitech is a known Swiss company producing computer peripherals and accessories. It has a few product lines and produces from remote controls or security cams to keyboards and mice for the PCs.
Being so many years at the market no wonder the company has a lot of experience producing high quality keyboards.
We found one product that can be considered as one of the best keyboards for ethical hacking – Logitech G915 TKL Tenkeyless Lightspeed Wireless RGB Mechanical Gaming Keyboard.
Even though it is a gaming keyboard, it also fits well for the ethical hackers. It has many features that the best keyboard for ethical hackers should have: is mechanical, has lighting, has programmable buttons.
Features
There are wired and wireless versions of the keyboard
Wireless version uses LIGHTSPEED wireless technology that provides very high performance
Has a rechargeable battery. When fully charged the keyboard can be used for up to 40 hours
Has RGB lighting, that with the help of LIGHTSYNC technology synchronizes with any content
Has mechanical switches
Is a tenkeyless (does not have the standard 10-key numpad on the right side of the usual keyboards)
There are different styles of the keyboard: clicky, linear, tactile, and tactile white
Advantages
Easy pairing with the computer
Works very fast (officially specifications promises 1 ms performance)
It is very thin
Disadvantages
Clicky version of the keyboard is a little bit loud
Has no wrist rest
HK Gaming is a company known for producing gaming gear, such as keyboards, mice, mousepads, and keycaps. This Hong Kong based company offers many good looking colorful items that have unique design. You won't mix the mice of the HK Gaming to any other company's products.
Because the company is focusing on the gaming industry, they have various products that are suitable for a pentester, or an ethical hacker. We have found, and recommend you one of the HK Gaming keyboards that has an exceptional looks, and feels good to use. GK61 keyboard of the HK Gaming is also extremely popular keyboard between gamers.
Features
It is a wired keyboard using the USB-C (but the computer facing cable end uses typical USB connector) cable that is detachable
Keyboard has 61 keys
It has lighting (that can be turned off)
Keyboard has optical switches, that are more durable and faster than the traditional mechanical keyboard switches
Is compatible with Windows XP, Vista, 7, 8, and 10 operating systems, also with Mac OS
Resistant to dust and water – IP64
Has macro recording
Advantages
You can choose from many different design options and colors
Works on different versions of operating systems (some of the keyboards has no backward compatibility and does not work on older OSes, such as Windows 7)
Small and portable
Disadvantages
Keyboard is wired
Software that comes with the keyboard is not very good
Das Keyboard was founded in 2005 in Austin. Since then, the company released many different keyboard models. Nowadays keyboards of the Das Keyboard are known as being mechanical keyboards that can be by gamers as well as by developers.
For this list we chosen Das Keyboard 4 Professional Wired Mechanical Keyboard, which is definitely one of the most popular products of the company. Because this is a full size keyboard, it is pretty universal and has potential as being a hacker's keyboard of choice. This keyboard comes with a software that helps you to program the keys, so you customize it according to your needs.
But let's dive deeper and talk about other features of the keyboard.
Features
It is a wired keyboard that has a 6.6 feet (2 meters) long USB cable
There are different versions of the keyboard when we talk about the connectivity types. There are USB, USB 2.0, and USB 3.0 versions. Keyboard also has USB hub
Is a full size and has 104 keys
Manufacturer markets it as the thinnest mechanical keyboard in the world
It supports up to 50 million keystrokes
It supports n-key rollover – a feature liked by the gamers, but also useful for a professionals
Can be used with different operating systems (Windows, Mac OS, Linux)
Advantages
High quality and feels premium
The keyboard has magnetically attachable footbar
Has some extra keys, such as oversized volume knob
Has USB hub for transferring files to the computer
Disadvantages
Cable might be too long (2m or 6.6 feet) if you are planning to use the keyboard with a laptop
Has no RGB lighting
Anne Pro is a company producing mechanical keyboards specifically. As the company specializes in this area only, they had managed to create a good product that is loved by many keyboard enthusiasts across the globe. Their product, ANNE PRO 2 is a great keyboard that can be used by ethical hackers and other professionals.
Features
There are wired and wireless versions
Wireless version comes with 1900mAh built-in Li-Ion battery
Wired version comes with 5ht (1.5m) cable
It has 61 keys
Keyboard is made from Polybutylene Terephthalate (keyboards made from this material can survive up to 150 *C, are resistant to solvents, its keycaps do not "shine")
You can connect it to up to 4 devices via Bluetooth, and switch between them easily
Has a "magic FN" button on the Caps Lock
RGB LED
Advantages
It is portable and compact
Comes with a software that you can use to program the shortcuts and macros
Made from a durable material, so the keyboard will last long
Disadvantages
We hadn't managed to find any disadvantages of this keyboard. The only disadvantage might be the fact that it is not a full size keyboard
Redragon is a known computer accessories manufacturer, established in 1996. Over the years the company had released a plethora of products, including headsets, keyboards, mice, gaming chairs, webcams, microphones, gaming wheels, and many more different products. Nowadays it is a very well known name, that has a big number of employees (over 1400) working to provide an excellent gaming experience.
Redragon, being a famous company for producing products for gamers, has some good-looking high-quality keyboards in their listing.
We have found a keyboard that would perfectly fit our list – it is a Redragon K530 keyboard. We had made a careful investigation of the keyboard's specifications. We can state that it can be considered as being one of the best keyboards for ethical hacking.
Features
There are wired and wireless (Bluetooth) versions
Keyboard has 3000mAh long-lasting battery
It has 61 keys (tenkeyless design)
One of the keyboard features is dual mode switch. You can easily switch between wireless and wired modes
Has a RGB lighting
Switches are made to last up to 50 million keypresses
You can connect it to 3 devices and switch between them
Advantages
It has a long lasting battery. Battery has a higher capacity comparing to the competitors
You can easily switch between wireless and wired modes
Has hot swappable switches, and you can choose from different switches (such as tactile brown switches that provide soft bump, or blue switches that are quiet)
Disadvantages
Some users had problems connecting it to the device via Bluetooth
Might be too small if you are looking for a keyboard with many programmable keys
Final Words
There are many great choices for everyone, but it might be hard to find the best keyboard for ethical hacking that fits you personally. Everyone has different preferences, while someone likes ergonomical keyboards, others find it uncomfortable. If you want to increase your productivity you should consider what product would be best for you.
Feel free to share in comments what keyboard do you use!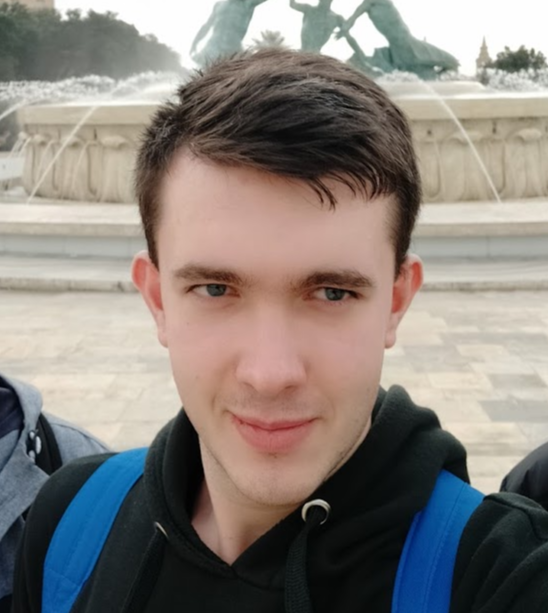 Highly passionate about cyber security (penetration testing, bug bounty hunting, cybersecurity in general), and blogging. I am experienced in vulnerability assessments, penetration testing, various security audits, had worked with various clients, most of them were in finance sector.
CompTIA Security+, CEH, CEH Practical, CEH Master, and OSCP certified.