Probably majority of the cybersecurity (and development) specialists, know about the OWASP organization. Being out there for a long time, Open Web Application Security Project became a synonym for various security practices and vulnerable applications. As the OWASP is non-profit organization, most of the projects are led by the community. And the main brainpower behind all these wonderful projects is the OWASP members and volunteers all across the world.
Of course, there are corporations that support the OWASP but without the volunteers, that are working for the idea to make software and the world safer, it wouldn't be done that much. However, being such a big organization as OWASP, requires financing. And one of the ways how the OWASP ensures financing is the OWASP membership. And today we are going to review if it is really worth it to become an OWASP member.
What is worth mentioning, that the OWASP is planning on launching a new Membership Portal at the beginning of July. So, there might be new benefits for members.
OWASP membership benefits
There are a few benefits of being an OWASP member, let's review them and discuss how beneficiary each of them is:
Discounts at our global and participating regional conferences.
Training discounts
OWASP email address and Google Workplace access
A vote in the OWASP Global Board elections
Hands-on application security training through the SecureFlag Platform
Networking and directory access
Flexible online learning discounts
Professional mentoring programs
Meaningful volunteer opportunities
Exclusive, industry-specific offers
And others…
All of the officially declared benefits, could be summarized into a few benefits:
Opportunity to grow – by getting access to security training programs, and getting online learning, or training discounts.
Possibility to meet new people – by becoming a member, you will be able to network with many great people by volunteering on various OWASP projects.
You will become a part of the OWASP – having the @owasp.org email, and a vote in the OWASP Global Board elections will help you to feel like a part of a big organization.
There were various pros of OWASP membership mentioned, and I've decided to make sure about it myself. So, I've become a member for the purpose of writing this article, and I had experienced a few instant benefits of becoming a member. The first of them was an email address. After that, I was able to create an account on Secure Flag. But besides those two, there is nothing that you will get instantly.
However, keep in mind that you do not have to be a member in order to contribute to OWASP. In fact, in a post released by OWASP on 2020-11-06, an interesting fact was mentioned. Only 17% of the OWASP leaders are members. And these are the people that contribute to the community significantly,

So, what is worth mentioning, that the membership is not an investment that should pay off immediately. You might get some benefits, but the primary goal of being a member would be to support the organization.
Moving on to, the registration process. the first thing you will get after becoming a member is an OWASP email address. Follow the instructions of the following subsection of this article to create one.
Process of becoming a member
After a successful payment, you will be congratulated as you officially became a member of OWASP.
This is the only official congratulations, that you will get, as there will not be any email sent to you. But you will have to login to your account on the OWASP website, in order to manage it. You can do this by entering your email in this page. You should get an email:
After you've opened the link you had received in the last email, you can click on Provision button and create an email address. After that, you will get instructions on how you can access the newly created mail box.

After this, you have to reset your password. This is the flow of the proccess:
Enter address of your email (firstname.lastname@owasp.org) at the Google mail login page
In the next page, click on Forgot Password, then on Try another way.
Enter your recovery email (it is the one you used for the OWASP membership billing).
You will get a recovery code. Enter it in the previous windows and you will get asked for a new password, after that, you will gain access to your OWASP email.
That's it, now you, as a member, can access OWASP Membership Portal, and you have an email address.
Price of being the OWASP member
OWASP has an annual membership cost. You can pay upfront for 1 year, 2 years, or get a lifetime membership. Lifetime membership costs ten times x 1-year membership plan. So, if you do want to become a member for life, a lifetime plan is the best option.
Great news is that the price is different for different regions. OWASP gives a chance to become a member for the residents of the countries where the standard, 50 USD yearly fee, might be a significant part of their monthly income.
The following pricing
| | | |
| --- | --- | --- |
| One Year $20 | Two Year $35 | Lifetime $200 |
Is applicable for these countries:
Afghanistan; Albania; Algeria; American Samoa; Andorra; Angola; Antigua and Barbuda; Armenia; Azerbaijan; Bangladesh; Belize; Benin; Bermuda; Bhutan; Bolivia; Burkina Faso; Burundi; Cabo Verde; Cambodia; Cameroon; Central African Republic; Chad; Channel Islands; Comoros; Congo, Dem. Rep.; Congo, Rep.; Cote d'lvoire; Cuba; Curacao; Djibouti, Egypt, Arab Rep.; El Savador; Eritrea; Eswatini; Ethiopia; Faroe Islands; French Polynesia; Georgia; Ghana; Grenada; Guam; Guatemala; Guinea; Guinea-Bissau; Guyana; Haiti; Honduras; India; Indonesia; Iran, Islamic Rep.; Iraq; Isle of Man; Jamaica; Jordan; Kenya; Kiribati; Korea, Dem. People's Rep.; Kosovo; Kyrgyz Republic; Lao PDR; Lesotho; Liberia; Lithuania; Macao SAR, China; Madagascar; Malawi; Mali; Malta; Marshall Islands; Mauritania; Micronesia, Fed. Sts.; Moldova; Monaco; Mongolia; Morocco; Mozambique; Myanmar; Nauru; Nepal; New Caledonia; Nicaragua; Niger; Nigeria; North Macedonia; Northern Mariana Islands; Pakistan; Palau; Papua New Guinea; Philippines; Poland; Portugal; Puerto Rico; Rwanda; Samoa; San Marino; Sao Tome and Principe; Senegal; Serbia; Sierra Leone; Sint Maarten (Dutch part); Solomon Islands; Somalia; South Africa; Sri Lanka; St. Kitts and Nevis; Sudan; Suriname; Syrian Arab Republic; Tajikistan; Tanzania; Timor-Leste; Togo; Tonga; Tunisia; Turkmenistan; Turks and Caicos Islands; Tuvalu; Uganda; Ukraine; Uzbekistan; Vanuatu; Venezuela, RB; Vietnam; West Bank and Gaza; Yemen, Rep.; Zambia; Zimbabwe.
And the standard pricing, which is:
| | | |
| --- | --- | --- |
| One Year $50 | Two Year $95 | Lifetime $500 |
Is applicable to these countries:
Argentina; Aruba; Australia; Austria; Barbados; Belarus; Belgium; Bosnia and Herzegovina; Botswana; Brazil; British Virgin Islands; Brunei Darussalam; Bulgaria; Canada; Cayman Islands; Central Europe and the Baltics; Chile; China; Colombia; Costa Rica; Croatia; Cyprus; Czech Republic; Denmark, Dominica, Dominican Republic, Ecuador, Equatorial Guinea; Estonia; Fiji; Finland; France; Gabon; Gambia, The; Germany; Gibraltar; Greece; Greenland; Hong Kong SAR, China; Hungary; Iceland; Ireland; Israel; Italy; Japan; Kazakhstan; Korea, Rep.; Kuwait; Latin America & Caribbean; Latvia; Lebanon; Libya; Liechtenstein; Luxembourg; Malaysia; Maldives; Mauritius; Mexico; Montenegro; Namibia; Netherlands; New Zealand; Norway; Oman; Panama; Paraguay; Peru; Qatar; Romania; Russian Federation; Saudi Arabia; Seychelles; Singapore; Slovak Republic; Slovenia; Spain; St. Lucia; St. Martin (French part); St. incent and the Grenadines; Sweden; Switzerland; Taiwan; Thailand; Trinidad and Tobago; Turkey; United Arab Emirates; United Kingdom; United States; Uruguay; Virgin Islands (U.S).
However,
If you are a student, there is some great news for you. OWASP student membership costs 20$. But there is only one year license, which is a common practice for student discounts. You can become an OWASP student member on this page.
Being a member is a matter of prestige and a way to support the OWASP
Even if you are not interested in the benefits that the members get, you might consider becoming a part of the community if you do like what OWASP does. In this way, you will support the project, which is non-profit, so the money you paid will be used for benefiting the community.
And of course, being a member is something you can be proud of. But on the other hand, being a member, if you are not actively participating in the community projects, means nothing. And you do not have to have a membership to participate.
However, do not expect that the minute you become a member anything changes. As I've already mentioned on this post, there are a few instant benefits, such as OWASP email, but besides that, do not expect that this might help you to accelerate your career in any way.
But all in all, if you can afford it, you should definitely consider the OWASP membership, as, in this way you will be supporting people that are doing tremendous work to the community.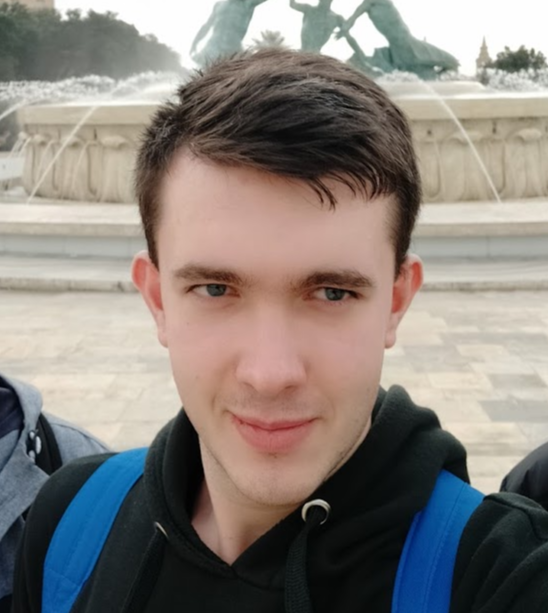 Highly passionate about cyber security (penetration testing, bug bounty hunting, cybersecurity in general), and blogging. I am experienced in vulnerability assessments, penetration testing, various security audits, had worked with various clients, most of them were in finance sector.
CompTIA Security+, CEH, CEH Practical, CEH Master, and OSCP certified.