Proximity access cards have been a popular target for hackers. These key cards allow a hacker to clone, replicate, or produce a copy of the original card without the user's knowledge. When the clone has been activated, they will have access to a facility. These cards are very popular choice for the physical access. And that's for a reason – it is cheap to buy them, and easy to use. We have some of best access card readers for ethical hackers on the article, so keep reading to find out.
Now, a random thief shouldn't be able to manually clone proximity access cards. This is a pretty technical process that requires knowledge, and tools. However, just like there are many other hacking tools, cloning/reading devices are being available for buy.
Card cloning became a thriving industry because to these low-cost, easy-to-use gadgets.
What Are the RFID Cards?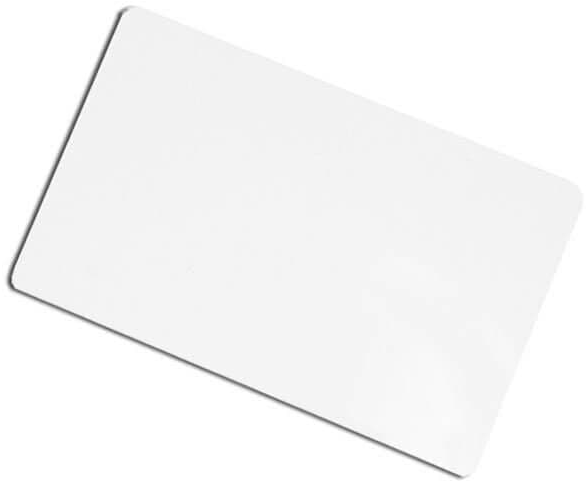 A magnetic card reader is a piece of hardware that reads the information recorded on the magnetic stripe found on the back of a plastic badge or identification card. Credit, debit, or any other kind of card may be used to make these badges.
An embedded code is found on the back of these cards, and with the aid of the magnets that are integrated in the hardware device, a magnet card reader is able to read these codes and therefore allow the card to be accessible. The gadget is intended to lower the amount of effort required by the user while simultaneously saving time. Because of these readers, there is no longer any need to manually input data, and you can just swipe the card into the reader to have access to the information. They are used by ethical hackers to carry out physical penetration testing.
Can RFID cards can be cloned by hackers?
Because proximity access cards just include a password, they are very simple to duplicate. Unlike a bank card, which stores PIN numbers within, these devices store them outside? It may be difficult to keep up with all of the new developments and technology in the security sector. There are two common technologies that you may not have realized are integrated in our daily lives, ranging from hotel access control to car parks to logistics, so let's have a look. While these two phrases are commonly used interchangeably, there are some crucial differences and uses that we'll examine in this article.
To clone a proximity access card using a duplicating machine, you must bring the reader as near as possible to the targeted card. This is how it is easy to clone a RFID card.
The cloning (i.e. copying) of an RFID card without the user's knowledge is another common attack method used by attackers to defeat RFID access systems. If an RFID card can be cloned without physical access, the attacker has succeeded. An attacker can, in fact, use off-the-shelf components to read an RFID card's encoded data and then write the data to a blank compatible RFID card several feet away. Large RFID readers used in parking garages and other places where a user cannot get close to the card scanner to scan their card are frequently the source of these cloning devices.
It is possible for an attacker to use one of these low-cost cloning devices as they walk past a worker on the street or in a coffee shop. At your facility, the cloned data from an attacker's RFID card can be used to gain access to your property. In the workplace, it is generally preferable for employees to wear their RFID card in the open, as it can reveal their identity at times. There are a few ways to protect against a long-range cloning attack in the workplace, including:
RFID cards should not be used to access personal identification information, such as a photo ID. RFID-blocking sleeves or wallets can be used to keep an employee's identification safe while they work.
Employees should wear their credentials above their waist, such as a lapel clip, if the RFID card's identification details cannot be separated from the card. As a result of this, it is more likely that an employee will notice someone attempting to clone the employee's card.
RFID card protection is significantly more difficult in public places or while employees are out for lunch than it is in the office, where employees are more likely to notice suspicious activity. Workers should keep their cards in a secure location (e.g., in their vehicle) so that they are out of harm's way from potential attackers. Employees who cannot leave their badges in a safe place should use an RFID blocking sleeve.
Best RFID Card Readers for Ethical Hackers
If you are a professional penetration tester, there is a chance you have to perform a physical penetration testing. Your main goal might be to get into the office. After having an access, you then can perform other objectives, such as getting the sensitive information, or reaching restricted area. And this can be made by using the correct tools. In this case – best magnetic stripe RFID card copiers for ethical hackers.
This is one of the best selling card readers for ethical hackers on Amazon. It is really simple to use it, and it also can be connected to the PC via USB.
With the reader you can read up to 3 tracks of information, it supports the most popular card data formats, such as AAMVA, CA DMV, ISO7811. The reader has LED indicator that shows the current state of the reader.
The minimalist design and simple usage are definitely good features of the product However, the core features makes the device a perfect fit. It has the bi-directional swipe reading, superior reading of high hitter, and the device supports up to 1 000 000 card swipes.
While the price of this one is on the high end, it is really worth the money. This is considered being as the world's only wireless Bluetooth magnetic stripe credit card reader. The best hing about it is that it is small and portable.
It has three tracks, and has read, write, and erase functions. Just like the other readers, it has a LED indicator that shows the current phase of the card reading. Deftun Bluetooth MSR-X6 also supports the ISO 7811-6 standard.
Another great feature of this access card reader, is that it can be used on different platforms: Windows, Android, Mac, iPhone, and iPad. There is a special application that helps to communicate with the device. However, while for the PCs it is free, if you want to have it on your Android on iOS device, you have to pay extra.
The reader comes with 20 blank magnetic cards that you can use for experimenting.
This is another affordable access card reader that suits the goal of cloning RFID cards, perfectly. It has the USB interface and is being detected as a keyboard. You do not need to use any additional software.
ETEKJOY reader reads data from three tracks, supports ISO7811, AAMVA, CA DMV and other widely used magnetic card data formats.
It can be used on almost any platform. All you need to have is the USB port, and you will be able to control the device from Windows, Mac, or other OS.
While more expensive that the most basic access card readers, MSR605 is a high quality reader that will last long. It support different OS, and the software of the reader is even backward compatible with operating systems, such as Windows 98, Me, XP, or Vista.
The reader is capable of writing data to all 3 tracks. The device has single direction swipe. It also comes with 20 blank cards.
OSAYDE Pro, as the name implies, is the reader for professional usage. While it surely can be used if you are a hobbyist, if you are a pentester and looking for a best access card reader for ethical hackers, this one is surely way to go.
The device has a high-grade design, and has the main functions. You can easily manipulated with the data in the card: write, rewrite, erase, copy, compare, write to/from file, setup and change password.
The software supports most of the Windows distributions, including the legacy Windows 98, Me, and XP. It also does not have any problem working with the newest Windows versions.
As this is a high-end product it also has built-in over voltage, over current, leakage, short circuit, and anti-interference protection module inside. The reader can be used for 1 000 000 swipes.
Keep in mind that the software works on Windows only, so you might have trouble on Linux and macOS.
How Does the RFID Cards Work and Where Are These Cards Used?
Many contactless smart cards employ radio frequency identification technology (RFID). RFID Cards have a chip built right into them to save all of your personal and financial information. Microprocessor or comparable intelligence and internal memory are built in to the chip. Added security is provided via an antenna built inside the card's plastic shell. For communication between the reader and the card, RFID induction technology is used. At a distance of less than four inches, this RFID technology is effective. As a result, the card has to be kept as close to the reader as possible. There are antennas placed in the reader and the card that interact with each other utilizing radio waves.
There is no way for a non-certified RFID reader to read the data on an RFID smart card, making them safe. In order to decrypt data stored on a card, the reader program would need access to the card's secret keys. Attempts to access data on the chip may be prevented if the encryption keys do not match. Similarly, the card and reader's communication may be encrypted. For example, a user's application may dictate the degree of security. An authorized user with access to the card's keys may write data to its smart card memory only with their consent.
Most people utilize RFID technology in their daily lives without even realizing it. Today, we're going to look at some examples of where it may be found. You may be amazed at how many times you use RFID technology in your daily life.
Item level inventory Tracking
A wide range of businesses may benefit from item-level asset tracking, but the retail industry offers the greatest potential for RFID adoption.
Today's most contemporary and productive firms are adopting RFID technology to automate the tracking of their valuable assets. There are various issues with manual tracking that may be avoided using RFID systems. When things are tracked using a radio-frequency identification (RFID) system, they are more secure and accurate.
WAREHOUSES AND Inventories
The primary goal of using RFID in warehouses is to reduce labor and logistical expenses while increasing warehouse efficiency. Similarly, a precise inventory of items with all kinds of information, such as size, quality, country, and so on, can be obtained promptly. The need for costly and imprecise physical inventory counts has passed. This saves you money and time.
ANIMAL IDENTIFICATION WORKS
RFID tagging animals is an essential tool for a farmer in order to identify each animal with its origin, lineage, medical data, and other relevant information.." Additionally, with the aid of software, it is possible to maintain the information up to date by uploading fresh data, such as veterinarian appointments.
A hospital's inventory, access control, personnel and patients' tracking and tracking tools, disposable consumables and large/expensive equipment are some of the most prevalent RFID uses.
How to Prevent RFID Hacking?
There are many best access readers for ethical hackers, however, not always they are being used for ethical reasons. Hence, how can you prevent RFID signals from being picked up? Metal and water are the most effective ways to block radio signals to and from your RFID chip, respectively. The RFID tag can no longer be read if this signal is blocked.
Equip your wallet and pocket to stop RFID signals
Aluminum foil can be used to block RFID signals at a low cost. A wallet blocker you make at home can be as simple as a wad of foil or cardboard. Aluminum foil, on the other hand, does not completely block the signal, and it will eventually wear out. Because of this, it's a bad idea.
There are even RFID protected wallets that might be used to protect your card from cloning. For example:
Zitahli Wallet for Men Slim Larger Capacity with 20 slots:
TNevertheless, an RFID wallet does not guarantee that your card will be safe from fraud. If you're irresponsible and lose the card, an ATM skimmer may still obtain your personal information. In other words, even if you have an RFID-blocking wallet, you should keep up your excellent credit card security habits.
Double check your RFID security
It's also possible to make sure your security strategy doesn't solely rely on RFID. Your credit card company, for example, may be able to block RFID-only purchases on your card. It's unlikely that your card would be stolen even if the RFID tag was cloned. If your workplace relies on RFID door passes, for example, you need put in place an additional, more powerful security mechanism.
Consider building your own RFID reader and using it to check your home on a regular basis to see what is readable and how well your RFID security is functioning if you are worried about being tracked by RFID. Periodic sweeps to check for changes are an option for the very paranoid.
For taking care of your belongings, a great choice is to use a faraday cage, that block the RF signals.
Defending Yourself against Invisible Threats
RFID, as demonstrated by hackers, is not impenetrable. There are inexpensive methods to create a scanner, which may then be used to scan tags for sensitive data. If you're concerned about this kind of assault, it's still important to learn how to protect yourself in the event that it does happen.
Always remain vigilant about your access cards. If a suspicious person is trying to get next to your card, make sure you do not let him to get a low hanging fruit and clone it. The access card reader might be in his bag, and all it takes to clone your card, is to get near you.
Final Words
If you are a pentester, we hope that our list of the best access card readers for ethical hackers helped you to find the best one for you. Everyone, from hobbyist, to a professional ethical hacker might choose the reader suiting their needs. After all, the best reader is the one that can be used for writing/reading data. Every other function is extra.
And if you are using RFID cards, you might take the necessary precautions. Despite the fact that you don't anticipate individuals to leave their access cards hanging from their back pockets, a motivated thief and a negligent keycard bearer are all that is needed.
Technology enthusiast and blogger in my free time