The channels you use for sending data is very important. You must always choose the most secure email providers when you do want to send sensitive data. If an unreliable email provider is chosen, eventually it might get hacked and confidential information you had sent to the client might get compromised. Today we are going to review what email providers do hackers use.
Reasons Why Hackers Do Wants to Remain Anonymous
As we are going to talk about what email providers hackers do use, at first we must understand why they want this. There are a several big reasons:
They do want to do something and not be associated with it. For example, one might want to buy something. Using your casual email address (especially if it consists of your name and surname), might reveal your identity. And a new, anonymous email, will keep you anonymous (if you do not leak your identity in different ways).
They want to send their data in a secure way. Let's say you have found a critical vulnerability. While many companies have responsible disclosure programs, not every company has a high cybersecurity maturity level. Of course, there might be different ways how to inform the system owners about the security flaws. If you want to be completely sure you won't get into any trouble, informing about the found vulnerability from an anonymous email, might be a good .
Why Do You Need a Secure Email Provider?
For a better understanding of the need of secure email, consider what occurs when you use a service like GMAIL to send a message. In fact, GMAIL does have certain security measures in place. Transport Layer Security (TLS) encrypts emails transferred between your computer and the server while they are being sent from GMAIL (and many other major providers). When the data reaches the server, it is encrypted on the network level by Google.
Google, on the other hand, has full access to your data. While the company is following strict regulations to protect your data, the fact is, that the email provider does not focus on the anonymity.
At least in the past, the Google was scanning your emails to provide you tailored ads, but this has now been discontinued. The content of your emails, however, is still scanned by Google in order to deliver services such as Smart Reply. Third-party access to your emails may also be easily granted by GMAIL or other providers.
The fact that Google and other companies analyze your emails for keywords in order to offer you more relevant adverts is still a surprise to many people.
And if the government decided to eavesdrop on your mailbox, the biggest email providers will have to comply to the demand. And as the email provider is able to see
On contrary, if the government requests data from email provider for hackers, the provider won't be able to provide plain text data. The data is encrypted and can't be decrypted even by the provider.
What Email is Edward Snowden Using?
Edward Snowden, a person that had leaked the NSA and US secrets, has been using the Lavabit email provider for communication.
Lavabit is a secure email service, was used by Edward Snowden when he revealed information on the NSA's bulk surveillance programme PRISM in 2013. Lavabit seeks to protect its customers' communications against leaks and government snooping in an age of leaked emails. When Edward Snowden disclosed sensitive information to the media in 2013, he used this encrypted email service to communicate with journalists.
When the US government had pressured the Lavabit to give access to the emails, the service has shut down.
However, the Lavabit is back again. And it is on your list. Keep reading.
Best Email Providers for Hackers
Email companies such as Google, Microsoft, and Yahoo are less privacy focused than some of the other ones. None of them use end-to-end encryption to protect your communications, and none of them place a high value on your privacy.
ProtonMail Review

Since its launch in 2013, ProtonMail has become one of the most popular and most secure email providers. End-to-end encryption and a rigorous no-logs policy characterize thisemail provider. Even individuals who don't use ProtonMail can send encrypted communications. Fun fact – originally the ProtonMail servers were located in the former nuclear bunker that is more than 3,000 feet below the surface. However, as they started growing, they expanded to other locations.
There is no desktop client for ProtonMail, however a web-based client is available for all main browsers. But if you want to have the ProtonMail on your desktop, you can use Proton Bridge and configure the client of Microsoft Outlook, Mozilla Thunderbird, or Apple Mail, or any other.
If you are accustomed to the Gmail, at first the ProtonMail might feel a little bit unusual. but after using it for a while you will love it. For the mobile, you have the option of downloading Android or iOS application.
If you don't mind the fact that ProtonMail doesn't have a password backup in case you lose yours, this secure email is an excellent option. Every day, new features are introduced to keep it secure and secret.
Lavabit Review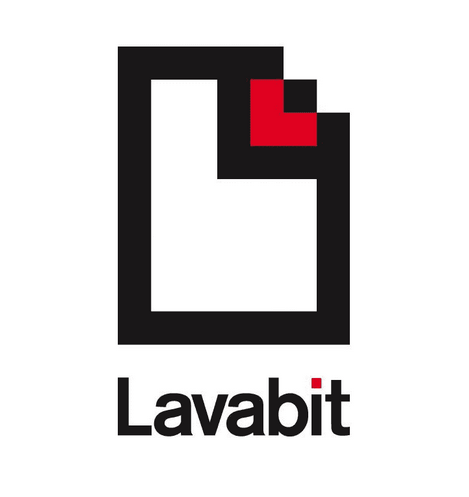 Lavabit's goal as an email service is to ensure the safety and privacy of its customers' data. When it refused to provide over private information to the US government, the whole corporation was forced to cease operations for years.
With Lavabit, not only can you send and receive emails securely, but the messages themselves are protected so that only the account owner has access to them.
When it comes to how the email service works, web access isn't the only need for an encrypted connection. But if you like to, you might also use POP and IMAP for accessing the emails from your desktop email client, and these connections are also protected as well. If you don't mind the jargon, Lavabit's junk mail filter has a slew of settings (ranging from graylisting to DNS blocklists) that you may customize to your liking.
This is a Edward Snowden's email provider to go. And the great news is that the Lavabit is back to business.
Hushmail Review
Secure email service Hushmail is owned by Hush Communications Ltd., a Vancouver, British Columbia-based company. However, Hush Communications Corporation, situated in Delaware, USA, is a subsidiary of that company. Customers who want to send safe encrypted emails may use this email provider, which was first introduced in 1999.
The fact that Hushmail is situated in Canada, despite its solid reputation as a secure email service, makes it an unsuitable choice. That's because Canada is part of Five Eyes, which contains regulations that violate people's privacy, like Bill C-11, which requires Internet service providers to keep their customers' records. The fact that it has ties to its American parent firm raises concerns about warrants and gag orders being used to get material from its overseas servers and returning it to the United States. This indicates that although the PGP encryption used by Hushmail for secure emails has been audited – the proprietary software used by Hushmail is not. Some individuals may be turned off by these elements, depending on their threat model.
However, this is a well established email provider that provides encryption. This is the reason why the Hushmail is on the list of best emails for hackers.
Tutanota Review
Tutanota, as their advertises it, is one of the most secure email service providers in the world. More than two million people use this open-source, end-to-end encrypted mail service. If the GPL v3 license wasn't accessible on GitHub, we can already conclude that those numbers would be fewer.
In addition to using AES and RSA encryption, Tutanota does not rely on PGP only for its security. Asymmetric and symmetric keys are used together in the latter, although the techniques are the same in both. Tutanota, on the other hand, encrypts both the sender and recipient's identities as well as the message's subject line. Users may select between TOTP (authenticator applications) and U2F for two-factor authentication.
This email provider takes privacy very seriously. There are different things that the provider takes to protect the privacy:
Metadata about the headings is scrubbed to remove personal information such as IP addresses and emails.
Tutanota's otherwise impeccable image is marred by Germany's membership in the Fourteen Eyes intelligence alliance and its rigorous no-logs policy
Tutanota is available on a variety of platforms, including the web, Mac OS X, iOS, and Android. The calendar, is also encrypted, and it is simple to use it.
CounterMail Review

CounterMail was founded in 2008 and has gone a long way since then to become one of the most trusted names in encrypted email. Because of its focus on security, it may be the most secure of the bunch. PGP encryption is used by CounterMail and is widely accepted. By deploying RAM-only servers that don't save anything, however, they travel a few more kilometers. AES and RSA algorithms are also added to CounterMail's SSL layer to guard against man-in-the-middle (MITM) attacks. If you want to utilize 2FA, you may either use a USB key or a TOTP algorithm with a third-party software.
Although CounterMail may be better than ProtonMail when it comes to protecting its customers' privacy, Sweden is a Fourteen Eyes nation, therefore I must call this up. Aside from that, this service provider goes above and above to safeguard your data. The Safebox feature of CounterMail's service, for example, is password-protected and may be used as a personal password manager. Additionally, this secure email service may be accessed by a variety of email clients, including those for Android and iOS devices as well as other IMAP/SMTP clients. Although the design of the web application is outdated, it offers a broad variety of customizing options.
The Best Secure Email Provider for Hacking
Based on your company's demands, you may choose the finest secure email service. The following are some ideas to ponder:
ProtonMail or Tutanota are the finest options for secure email.
Try ProtonMail's free plan if you're looking for the best free secure email service.
Countermail is the most secure email service out there, so give it a go.
HushMail is a business-oriented email service with a focus on collaboration and security.
A hacker may easily get access to your company's data by performing phishing campaigns and sending an email with malicious code.
In the event that you communicate any kind of confidential information over email, you should consider switching to a more secure service provider. I hope that our list that overviews what email providers do hackers use will help you to choose the right one for you.
Technology enthusiast and blogger in my free time