Having a cool mug at your workplace is a great conversation starter. Of course, the office is usually a place where you want to be left alone without any distractions to finish your work. But it doesn't mean that the environment you are working in, should be dull and boring.
And a mug with funny text is something that might cheer you up during the boring day at office. It will also definitely grab attention of people coming by your table. This is also a perfect way to get acquainted with your co-workers, if you just started working at the place. And of course, if you do have a hacker friend, or a coworker working as a security specialist, hacker mug is a perfect gift. So, today we are going to check the best mugs for ethical hackers.
Phishing is definitely one of the biggest cyber threats. The term is known by every cybersecurity professional, so it will definitely put a smile upon their faces. Simple, yet great design makes the cup grab attention of the others. This mug is a little bit provoking, as the phishing is an illegal action, while the ethical hackers are usually fighting against the criminals that performs phishing.
However, that is not always the case. An ethical hacker (of course, that depends on the company he is working in) often has to perform phishing campaigns. However, these campaigns are agreed on, and approved by the stakeholders. Purpose of such attacks is to check if the employees are aware, and to check how many of them will fall into the phishing email traps. After this exercise, a report is provided to the employer. The trainings that explains how not to fall victim of phishing, follows this excercise.
This is one of the best cups for ethical hackers, as it will look funny not only for the ethical hackers, but also for other colleagues, even not the technical ones. Especially if they had opened a phishing email during the company initiated security awareness exercise.
When it comes to the cup itself, these are the details:
It is made of ceramic
10.88 ounces (over 300 ml)
Produced and shipped from the USA
Black color
Ethical hackers are the good guys whose job is to prevent the bad guys from hacking into systems. This is a career path someone should be proud of as working as an ethical hacker is being at the good side and making the internet world a safer place. The term ethical hacker, or a white hat hacker, is a widely known term in the cyber security space. That's why having a mug with a text "Ethical hacker" written on it, is a something that will make a perfect gift for an ethical hacker.
Characteristics of the mug:
It is made out of ceramic
Produced and shipped from the USA
Mug is a black color
It has a capacity of 10.88 ounces (about 321 ml)
This one is pretty ironic, as the most scary thing for a casual internet user, is when his or her password is leaked. Leaked social media password is something to be afraid of, as it might contain a lot of private personal information. And as the public opinion of hackers is usually associated with them being able to steal any password, the mug is pretty relevant to the ethical hacker. It is both, funny and scary at the same time.
Some information about the mug:
Made out of ceramic
Is a black color
Holds over 10.88 ounces (321 ml) of fluid
Another great mug for a hacker. "My other computer is your computer" is a catchy phrase, that associates with a hacker being able to take over a computer of another user. For an outsider that does not know about ethical hacker work specifics, this might sound spooky. But as the ethical hacker tries to find security flaws before a criminal finds, you shouldn't be afraid of your hacker colleague.
Main characteristics of the mug:
Can come as a 11 oz (325 ml) or 15 oz (443 ml) version
Is black
Perfect for cold and hot beverages
This is a perfect gift for your veteran friend that is working as an ethical hacker. As the military has enormous resources when it comes to the cybersecurity, there are many people from the military who are working in the public or private sector. So, there is a great chance to the person who you are working with, is a veteran. And this mug is a perfect gift for such a person.
Item specifics:
Just like any other cup from our list of mugs for ethical hackers, this one is black
It is made out of ceramic
You can fill up to 11 oz (321 ml) of hot or cold fluid
This is an example of inside joke. For anyone who is out of the cybersecurity industry, this does not make sense. But for an ethical hacker, this might be the most hilarious thing in the world.
The thing with the phrase "Not that kind of pen tester" is, that it's related to one of professions of the cybersecurity – penetration testers. Penetration tester is a person who tries to hack into the systems by employing various methods. So, the cup refers to the "pen tester", who might use a pen for his or her goals (the pen on the mug suggests us that).
The mug comes with two different sizes – 11 oz (313 ml), or 15 oz (426 ml). It is made out of ceramic, and is black.
This one refers to the cyber security professionals working in the industry. It describes them as being a few – which is partly a true, as the cybersecurity industry faces a shortage of employees. The proud is something that can be used to describe ethical hackers, as they are doing a hard job by fighting the cyber criminals. And the paranoid – perfect word to describe a cyber person. More you know about the systems and various ways of hacking them, the more you become paranoid and see threats every where.
The mug is:
Made of ceramic
Manufactured in USA
Can be used in microwaves
Holds up to 11 oz (313 ml) of hot or cold beverages
A good looking mug with a skull. While from a distance it looks like just a skull, it contains many hacking related words. Some of them are: hacker, virus, code, cyberspace, malicious, DDoS, attack, log, cookie, bug, and so on. It surely makes sense for a cyber security professional.
Mug description:
Comes as various options: red, blue, green, pink, black, or orange colors; there are options with changing colors
Ceramic
According to the description on Amazon, the printing is on both sides
Another funny cup that would make a perfect gift for ethical hacker. The cup has a famous phrase "Eat. Sleep. X. Repeat", that is being applied to many different areas. On this cup you might see the "Eat. Sleep. Hack. Repeat" variant of it.
The cup specifications:
Can hold up to 15 ounces (444 ml) of fluid
High quality as it is made out of ceramic
Black color
Another good looking variant of "Ethical hacker" cup. On the cup you might see that DNA is illustrated. This might suggest that the ethical hacking is in the DNA of the person. So, the cup has a meaning that takes a moment to understand. It also has a cool looking design, is high quality, so if you are looking how you can surprise your friend, this is a perfect choice.
The mug is:
Black (from the inside and outside)
Ceramic
Capable of holding up to 11 ounces of beverages
This mug is relevant to the hackers that are born in July. The phrase written on the mug makes proud of two facts – that the person is born in July, and is an ethical hacker. If you know for a fact that the person is born in a July, this might be a perfect present you were looking for.
Just like other mugs of our list, this one:
Is made in the USA
Capable of holding up to 11 oz (313 ml) of fluid
Is black and has a cool text written on it
Finals Words
We have covered some of the best mugs for ethical hackers that you can find on Amazon. It makes a great gift for special occasions, such as birthdays, Christmas, but of course it is also a perfect girt for your colleague on hits work anniversary.
If you are interested in other gifts for cybersecurity professionals, we have an extensive review. You might take some ideas from there.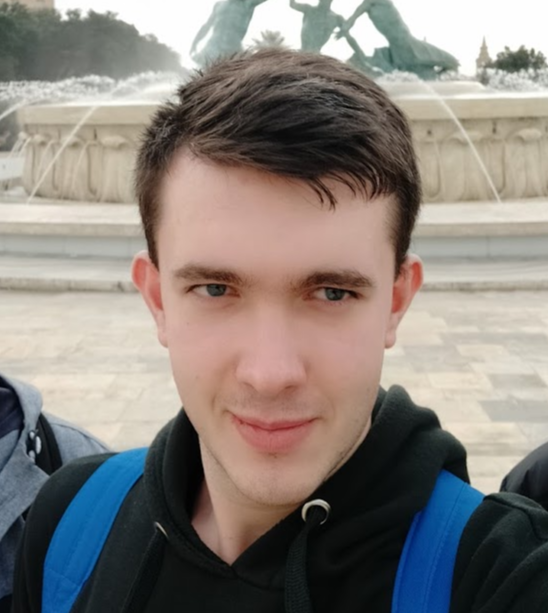 Highly passionate about cyber security (penetration testing, bug bounty hunting, cybersecurity in general), and blogging. I am experienced in vulnerability assessments, penetration testing, various security audits, had worked with various clients, most of them were in finance sector.
CompTIA Security+, CEH, CEH Practical, CEH Master, and OSCP certified.