Coming up with a gift idea is always stressful. When there are many different holidays and occasions to give a present, it is not easy to be original every time. However, if you want to make a person happy, you should gift something in his or her area of interest. Today we are going to discuss what are the best gifts for ethical hackers. Such presents might be gifted on a birthday, Christmas, or any other occasion.
Let's start from the definition of what is a hacker. An ethical hacker is someone who tests systems, networks, and software for potential threats by penetrating their defenses. Ethical hackers are also called "white hat hackers."
In a RuIn a Rush? Here Is Our Top 4 Picks
How a Gift for a Hacker Should Look Like?
In order to find a gift that would be practical or provide a lot of joy for a hacker, we should discuss what makes a perfect gift for a cybersecurity professional.
Some kind of puzzle or a challenge. Hackers are curious and intelligent people. A gift, that stimulates their mind, would be one of the best choices.
Digital goods. For someone, spending a significant part of a day working with a computer, a digital goodie can be very practical
Computer accessories. There are many accessories that can be handy for a person working with a computer. For example, ergonomic keyboard, high quality headphones, or as many of use nowadays works from home, a lava lamp to make the work environment cozy.
Best Gifts for Cybersecurity Professionals
There are many great presents that you can gift a hacker. Let's check some of the most common ones.
You will definitely find something for your hacker friend. Even if you won't, these are great ideas that might help you come up with an original gift.
This is a perfect gift for a hobbyist, but at the same time for a professional. But let's start from the beginning. Raspberry Pi is a microcomputer that is powerful enough to host software projects, or just use as a mini computer. It can be used for monitoring home WiFi network, running various cybersecurity tools, or many other interesting hobby projects.
As it is a fully functional computer, you can install Kali Linux (OS for cybersecurity professionals), and use it for various reasons. You might use it for hacking WiFi, running scripts, or creating an environment that will allow you to learn hacking.
The Raspberry we are reviewing has 4 GB of RAM (but there also is 8 GB version) and comes with quad core CPU. As you can see, this is a pretty powerful device. It also has many different ports: USB-C (for power supply), 2 micro HDMI ports (that supports 4K), USB2, USB3, and gigabit ethernet.
This Raspberry Pi 4 extreme kit is a perfect fit for someone who wants to start with Raspberry. It contains :
Raspberry Pi 4 (4GB version)
128 GB Class 10 Samsung EVO Micro SD card
CanaKit Raspberry Pi 4 Case (has integrated fan mount)
Canakit fan, and heat sinks
2 Micro HDMI to HDMI cables (6 foot)
Raspberry Pi 4 power supply
CanaKit USB-C PiSwitch (to turn on and off RPI)
USB MicroSD card reader
CanaKit GPIO reference card (for someone who likes electronic projects)
And everything comes for a really low price. So, for the price you pay, you get a perfect and reliable device.
Advantages of the Raspberry Pi 4:
Tiny and extremely affordable
Pretty powerful
Has a big community of developers
Easy to setup and learn to use – it has a extensive documentation
A common stereotype portrayed in movies, is that a hacker is someone sitting in the dark with a hoodie. Such a person is probably "hacking the mainframe".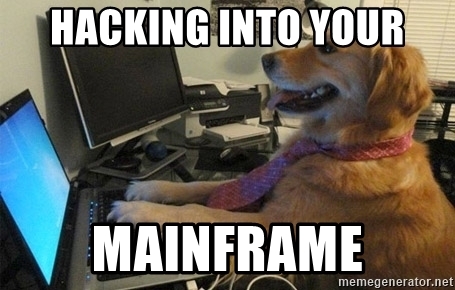 In reality, hacking looks boring from the point of view of someone watching from the side. If I had to came up with an explanation what am I doing it is that I just stare at the computer, and clicking some buttons once in a while. Of course, with a bursts of euphory when I managed to find a vulnerability.
While the hacker hoodie is definitely not necessary for an ethical hacker, it might be a practical gift. If you were wondering why do hackers wear hoodies, it is because they are comfortable. And having a hoodie on helps to concentrate and distance yourself from the environment. You just get that laser focus to your screen, and if you are with the headphones, you are good to go to hack the world.
The hoodie we have on the list comes in different colors: black, charcoal heather, deep forest, deep red, light steel, and many more (19 different options).
There are also different sizes that will fit anyone: S, M, L, XL, XXL, XXXL.
This is one of the best Christmas gifts for ethical hackers, as it has a practical meaning and will be useful during the cold period of the year.
If you are looking for a gift for an ethical hacker, the MakerFocus WiFi Test tool is a great choice. This tool can be used for performing Wi-Fi security tests on your, or your client devices. You can test the security of your Wi-Fi network using this tool. A deauther program is installed to verify the security of your network. It is also possible to develop software using this tool. An ESP8266 development board is built into this watch, but it can be used as a watch without any issues, so it makes it a perfect portable device.
Why Is MakerFocus WiFi Test tool Useful For Hackers?
Auditing WiFI networks can be done using this tool. There is a way to determine how many access points are around you and then test their security. This tool is the best gift for ethical hackers because it's useful when you're engaged in a penetration test to determine how far the company's WiFi is accessible outside the building.
When it comes to the feature of this device, there they are:
800 mAh built-in battery that will allow you finish your tasks without worrying that the device will discharge. The device can be used for up to 8-10 hours
Has a fast charging function, so even if the battery is dead, it is just a matter of time when you will be able to use it again
If you are interested in the full capabilities of the device, we had made a separate review.
This is another great item of the Hak5 company. The company specializes in a gear for ethical hackers. Products of theirs are widely known in the cyber security community.
If you want to check information about the device on the official website, here is the link: https://shop.hak5.org/products/wifi-pineapple/
The Wifi Pineapple is really one of the best gifts for cyber security professionals. If you don't want to spend a lot and want to buy something that's really special and has a practical meaning for a hacker, in this sense, this device is perfect. The Wi-Fi Pineapple is a piece of hardware that was originally developed to test networks for vulnerabilities (execute penetration tests).
Pentesting is the process of identifying vulnerabilities in a system by tried different attacks on it. In a broader sense, ethical hacking is everything that is related to the field of testing computers, systems, and even humans (by using social engineering).
Why Is Wi-Fi pineapple Useful For Hackers?
The Wi-Fi Pineapple offers the advantage of lowering the technical expertise required to conduct the tests. The device is quite simple and easy to use. It simplifies the process enormously because it is integrated into one device and comes with an appealing and easy-to-use UI.
Hak5 WiFi Pineapple can be used to intercept legitimate access points and invalidate them, allowing third parties to set up artificial networks in their place. The hacker can access all the user's personal information once the user is connected. Essentially, this can be used for a man-in-the-middle attack, in which all the data passes through the hacker, who is, in this instance, the man in the middle. Man-in-the-middle attacks include DNS spoofing and session hijacking. This is a great and one of the best gifts for ethical hackers.
How easy is to launch a WiFI Pineapple attack?
It isn't easy to get someone's login credentials. However, it is still possible if you manage to downgrade connection between a client and a server. But due to downgrade attacks, the servers have implemented HSTS to protect against SSL split attacks, making it relatively ineffective.
WiFi Pineapple attacks have become more difficult in recent times, but they are not impossible. In the same way, you can remove someone from your WiFi network if they are intelligent and determined. Attackers can de-authenticate you from a specific AP.
The attacker may redirect you to a login portal where he sits to spy on your credentials once you are deactivated. As the name implies, this is a phishing scam also known as the "Evil Portal".
What this device can be used for:
Engaging in WiFi security assesment of the clients
Checking your own network WiFi security
Using it for learning purposes (and for fun)
Rubber Duck is one of the best gifts for cyber security professionals. Ethical hackers can use this product to perform social engineering in order to gain access to the company network. As phishing and attempts of physically getting into the company premises, are part of an ethical hackers job, this tool can be beneficial.
If an employee finds a Rubber Duck near office entrance, takes it and puts it inside his or her computer, the goal is achieved. An ethical hacker then will be able to do a lot o things:
Exfiltrate documents
Capture credentials
Install backdoors
Cybercriminals and penetration testers have long used the USB Rubber Ducky as a favorite tool. This platform began as a mere proof-of-concept for IT automation using an embedded development board and has now developed into an entire platform for keystroke injection attacks. Hackers have been attracted to the USB Rubber Ducky thanks to its powerful hardware, easy-to-use scripting language, and covert design.
Even though the device might sound complex, in reality it is really easy to learn how to use it. This is a keystroke injection tool, that looks like a standard flash drives. When connected to the computer, it is recognized as an usual keyboard. And when it is connected to the machine, it injects keystrokes at a speed of 1000 words per minute.
Talking about the advantages, they are:
Micro SD card is supported
Can be used for any OS – Windows, macOS, Linux, or even Android
It's hidden inside a case of a usual USB drive, that looks decent
The Aiibe fingerprint encrypted USB drive is also one of the best gifts for ethical hackers. This is an USB drive with 32 gigabytes of storage, so it will perfectly fit your documents. It is secured by a fingerprint reader, so you won't have to worry confidentiality of the sensitive data. Hidden and public areas on the flash drive are available. For your convenience, you can divide them accordingly. If you put the public partition in a PC, you can use it directly while the hidden partition is secured with a fingerprint.
However, keep in mind that is device is not compatible with Mac devices. You will be able to use it, but won't be able to add the fingerprint security mechanism.
The Aiibe-Fingerprint-Flash-Drive has a USB 3.0 interface with great read and write speeds. This means that files can be transferred very quickly, however, one of its disadvantages that it lacks speed for transferring big files.
With biometric authentication technology and secure storage, this 32 GB flash drive provides ethical hackers privacy of their data. Even in the event of loss or theft, it prevents information leakage of important data. So, personal, or business information remains safe.
If you are interested in in-depth review of the drive, we had reviewed it.
TryHackMe is a great platform for learning various cybersecurity topics at beginner, intermediate, and advanced levels. You can gain practical skills on the platform mainly through hands-on exercises and labs. This platform has browser-based virtual Kali Linux machine, available at any time and ready to be used for practice and lab use. Also, each of the room with tasks can be launched from your browser. A separate room for you will be started in the servers of TryHackMe.
The best thing about the TryHackMe, is that you don't have to run anything on your hardware. If you like to, you can use THM environment and access everything from your browser.
There are many beginner level rooms that are free, however, if you want to use the platform without any restrictions, paid plan is a way to go. It costs only 10 usd monthly, but for that price you get access to any room (there are hundreds of rooms with challenges).
Getting started with TryHackMe doesn't require any previous knowledge of virtual machines, virtualization, cyber attacks or tools. If you're starting your career in cybersecurity or coming back from a long break without doing any Vulnhubs and ethical hacking exercises, there are plenty of opportunities to start. TryHackMe recently launched the Pre-Security learning path as part of its curriculum.
Pre Security is designed to help you progress from "zero to hero". During this course, you will gain a deep understanding of the fundamentals. Let's say you have no prior experience with Windows or Linux. The pre-security course instructs you on how to start from different Operating Systems.
Because there are many things to learn by using the platform, TryHackMe subscription is definitely one of the best gifts for cyber security professionals
It is always a great idea to gift books to those that are close to you, as they are great sources of information. You may even want to give a book related to hacking to your close one if he/she is an ethical hacker. Many hackers had found the book "Hacking: The Art of Exploitation" useful to read. Usually a variety of topics are covered in the hacking books. Reading it will certainly make you learn something new. It is a great way to gain knowledge. Rather than trying to pick the best out of the bunch, learn whatever you can. It will help in the long run.
In Hacking: The Art of Exploitation, 2nd Edition, you will learn the art of hacking. Because the hacking is a way of solving a problem like usual person had not thought to, by reading this book you will gain unique point of view about the computers. Throughout each chapter, the author provides finely worded guidance through a series of examples. Why this is a perfect book for a hacker:
It teaches to program with C, and assembly languages, also writing shell scripts
By learning about buffer overflows and formatting strings, you will understand how to corrupt system memory and execute arbitrary code.
After reading a book, the reader will know how to circumvent common intrusion detection systems security measures
There is no question that you will come away from this book with a renewed appreciation for the importance of defensive coding techniques, regardless of whether you are a system administrator or a programmer
The book comes with a LiveCD containing a completely functional Linux development and programming environment. It can be run without modification of your current operating system. Therefore, you can actually debug code, enlarge buffers, hijack network connections, bypass protections set up to thwart you, break cryptographic systems, and build your own hacking tools if you want to experiment.
This is a great gift for an ethical hacker that likes "playing" with radio frequencies. Among the most advanced SDRs available, HackRF One is one of the best. The software has most of the features you might imagine and many more. With HackRF One, you can operate between 1MHz and 6GHz, transmitting and receiving in half-duplex.
As a half-duplex radio, it transmits and receives equally well throughout its range of frequencies, from 1MHz to 6GHz. Although it uses a large amount of bandwidth, the radio has no problems tuning television stations broadcast at 6 MHz.
It is easy to see why the NooElec HackRF is the best gift for cyber security professionals. It has a very wide range of frequencies ranging from 1MHz to 6GHz, and it's incredibly compatible in every sense of the word. It can connect to a wide range of antennas and can connect to a wide range of SDR applications.
Furthermore, NooElec itself also provides installation support on its website with helpful guides or other customer support options. It can make buzzing sounds while transmitting audio, which is the only real drawback of the NooElec HackRF. Despite its versatility, the best thing about this device is that you can't possibly describe all of its uses.
This product can safely use long-wire and dipole antennas due to its impedance matching balun, which is covered by a two-year warranty. A custom black aluminum enclosure surrounds the device, making it both attractive and secure.
The device comes in a bundle that includes:
HackRF One
ANT500 antenna that is necessary for the device
Four SMA antenna adapters
USB cable for powering the device
Alfa Wireless Extender is a perfect device when you want to improve your WIFI connectivity. In certain situations, you may wish to use this tool to extend your WIFI range, or you may want to use it in conjunction with network sniffing programs to engage in Wi-Fi penetration testing.
It offers high-speed, long-range, dual-band wireless connectivity for even the most demanding applications. Whether you need reliable internet at home or at the office, this is the perfect solution. A wireless card built into your PC or laptop is too big, heavy, and ineffective. This card is small, lightweight, and more capable. It offers a convenient way to connect to your computer, laptop, or other compatible devices, allowing you to stream, game, and download easily.
With support for WEP 64-bit, WEP 128-bit, WPA-PSK, and WPA2-PSK, the little Alfa is an alpha performer in the wireless security arena. It is equipped with the high-performance 802.11ac AC1200 chipset to support the most demanding Internet activities. Additionally, you can play games, watch shows, stream large files, and perform heavy sync tasks. Antennas with a gain of 5dBi and dual frequencies outperform wireless cards and other network solutions. They also offer flexibility and upgrades to accommodate a wider range of signals.
The hackers know that everything is vulnerable to hacking, so they want to protect their data. When stored inside, your vehicle key fob is effectively blocked from all signals with a faraday bag. It shields your car against break-ins and theft of keyless ignition so thieves cannot pick up and relay signals from your key. Premium carbon fibers and two layers of shielding are used in the manufacture of this bag.
It comes packaged in a gift box. The device offers a luxurious appearance as well as a signal blocking functionality. When the key is removed from the Faraday bag, not only is signal reception restored, but normal usage is also enabled. You can give this as a gift to someone close because it is very beneficial for most of us, especially for ethical hackers.
By buying this item, you get 2 units of the bags. You can also choose from three options:
Carbon fiber texture
Carbon fiber/PU
Harris tweed
While this is definitely not something hacker would wear daily, having one is still a must. It is a symbol of being a hacker. The mask, that is called Guy Fawkes mask, is probably the most recognized mask in the world. It was popularized by the hacking movement Anonymous. Since then, it is associated with hackers.
If you are having a one, there are many chances to use it:
Messing around with your colleagues by entering the virtual meeting with the mask
Using it for Halloween, or carnival
…
While this is definitely not a daily mask, there are various occasions when to use it.
If you are interested in other mask for hackers, we made a review of them.
What is a Hacker?
It's widely believed that hackers are cybercriminals with malicious intentions, but in reality, it is not the case. A hacker breaks and bypasses a computer, device, or network's security measures, using their expertise in computer hardware and software. So, a hacker is a computer expert who tries to improve security of the computers, networks, and other devices. A criminal is the one that perform malicious activity.
There are different types of hackers when it comes to the terms.
1. Black Hat
These are criminals that are infiltrating computer networks and systems. It is a common practice of black hat hackers to make harm in order to reach their goals. Hackers who propagate malware, steal personal information, or steal financial data are considered black hats. Depending on their motives, black hat hackers can either steal, manipulate, or destroy data once they gain access to targets. They use various attack vectors to reach their goals. It might be social engineering, vulnerable public web applications, or leveraging insider threats.
2. White Hat
The term "ethical hacker" refers to security specialists employed or contracted by companies and governments to find vulnerabilities. For someone who decided that he or she wants to become a cyber security professional, several courses, trainings, conferences (e.x. Def Con), and certification programs (OSCP) are available to learn ethical hacking.
3. Grey Hat
While the black hats are the bad guys, and white guys are the good ones, grey hats are something in between. A grey hat works in a grey zone – these hackers find vulnerabilities in the systems without the owner's knowledge or permission. The goal of grey hat hackers isn't to harm others, but to get rewarded for their efforts. Gray hat hackers do not have permission to access the system, so their actions are illegal, regardless of any alarming discoveries they may make. While they do not try to extort system owner's they are in the grey zone. However, as there are many bug bounty hunting platforms, there is no need to search for vulnerabilities without permission.
Conclusion
All in all, we have covered the best gifts for cyber security professionals that we are sure your hacker friends will appreciate. These presents are gems with a value that will be cherished. Keep in mind that even thought those gifts are a perfect match for a hacker, any smart and curious person will like them.
Even though some of the gifts seem on the pricey side, they will definitely show your love for them. Let us know what you think about these!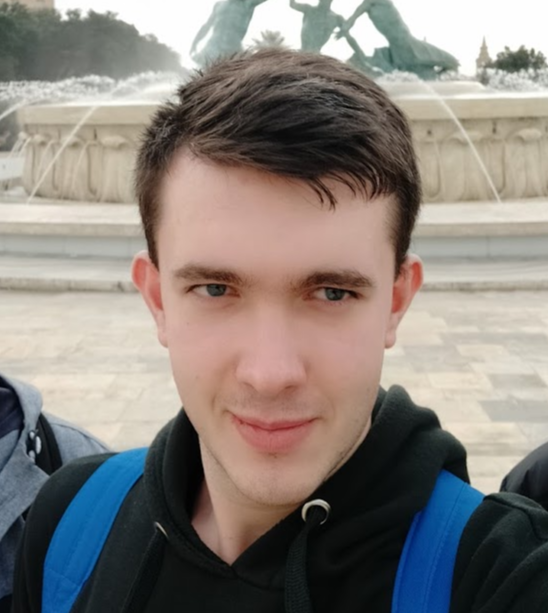 Highly passionate about cyber security (penetration testing, bug bounty hunting, cybersecurity in general), and blogging. I am experienced in vulnerability assessments, penetration testing, various security audits, had worked with various clients, most of them were in finance sector.
CompTIA Security+, CEH, CEH Practical, CEH Master, and OSCP certified.