Have you ever wondered how much information the internet knows about you? If you are a heavy internet user, with a track record of many years, there is probably a lot of data gathered about you. It might be by sitting in the servers of companies, such as Google, or Amazon (searching history, orders history, etc.). Or maybe you are a social media user and you post frequently. For someone who is concerned about how to minimize footsteps left online, there is a great book – The Art of Invisibility.
The Art of Invisibility is a book by famous hacker Kevin Mitnick. The book demonstrates the ways and strategies through which you can protect your private data and information. It is the best read for all those who are always highly concerned about their digital security. Each chapter covers privacy challenges most individuals encounter in a straightforward and non-technical language.
About the Author – the Most Famous Hacker Ever
Before diving into the summary of the book, let's talk about Kevin Mitnick, also known as the most famous hacker. Mitnick is a computer security consultant, a hacker, and as we know, an author. The thing that got him on the list of high-profile hackers was the crime he committed years ago. In 1995 on February 15, the FBI arrested him in his household. He was charged with federal offenses that include approximately two and a half years of hacking computers and wire fraud. When his house was searched, the police found fake IDs, cloned cellular phones, as well as 100 cloned cellular phone codes. He spent five years in prison.
It is easy to guess how much of a controversial being he is from his background. The pursuit, arrest, trial, and sentence of Mitnick and the accompanying journalism, books, and films were all controversial. He is now the owner of security firm Mitnick Security Consulting, LLC.
Kevin Mitnick was also appointed as the Chief Hacking Officer (yup this can't be a real position. Probably Kevin created it) and partial owner of the security awareness training company KnowBe4, that is a billion-dollar company, so it can be called unicorn. Additionally, he serves on the advisory board of Zimperium, a company that originates mobile intrusion prevention systems.
Book Summary
As mentioned earlier, The Art of Invisibility is all about digital security and how to protect from hackers and the big companies. Privacy is one of the most valuable assets nowadays.
We imagine all the hardcore codes and computer language when the word hacking comes. But when it comes to this book, the reality is quite the opposite. The book language is easy. It is written in a moderately technical manner but in a way that even the nontechnical nerds can understand.
Kevin had included many hazing stories from the past. All of them are in unison in their theme, which compromised private security. In this book, he has explained all the different vulnerabilities a system might encounter and the ways through which hackers exploit them. He has also criticized the systems of most services and their practice of collecting their customers' data.
He also gives an idea to what extent our personal, private lives have been tracked, monitored, and even recorded. Even though the apps and services do this to improve the user experience, this comes with a crucial price which is one's privacy.
Mitnick has also discussed the tactics Edward Snowden used to communicate in secret.
With reporters preceding the Guardian story about his exposure of PRISM. In addition, he discussed the history and fall of the Silk Road website (the infamous illegal marketplace) to emphasize the significance of separating your real identity from any online persona that might appear to be involved with illicit activity.
Kevin has also reflected the stories with his own experience in this book. K. Mitnick lifted the curtains on the strategies and tricks he used to manipulate people and other organizations to achieve his goals. He has also highlighted his most proud moments, mistakes, and consequences. All of these points shared in the book have one sole purpose, to teach you to be as invisible as possible in the internet world. The unspoken message here is that for most of us, it's too late to achieve any form of obscurity or invisibility thanks to the history we have accumulated over time.
Bottom Line
The book includes all the steps one must take to be invisible on the internet. Even though you don't want to achieve anything like that, it is still a good read. The reason is it is a great demonstration that every step you take has its consequences.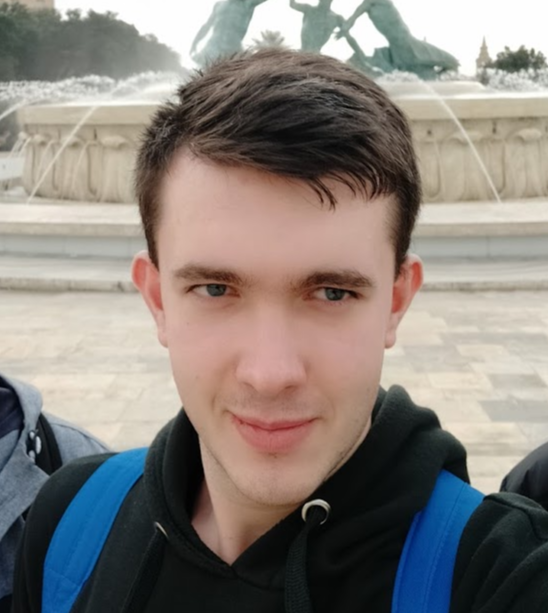 Highly passionate about cyber security (penetration testing, bug bounty hunting, cybersecurity in general), and blogging. I am experienced in vulnerability assessments, penetration testing, various security audits, had worked with various clients, most of them were in finance sector.
CompTIA Security+, CEH, CEH Practical, CEH Master, and OSCP certified.